Welcome to Touring Wonderland ~

Yellowstone Photography Guiding Services




Planning a trip to Yellowstone?
Let
Touring Wonderland
help make your visit a memorable experience you won't soon forget!
It doesn't take long to see why the early visitors to Yellowstone National Park referred to this area as Wonderland. From the early morning misty geyser fog hovering over the river valleys to the cathedral of mountains accenting the parks geography, Yellowstone has a plethora of wonders to be explored in this ever changing ecosystem. Furthermore, there happens to be an abundance of America's iconic wildlife whom call Yellowstone their home!
Touring Wonderland
offers several options for exploring Yellowstone. A 'Step-On' Guiding Service allows our guide to hop in
your
personal vehicle and spend the day sharing Yellowstone's amazing story with you, or if you prefer our guide can offer their personal vehicle which seats up to 3 passengers with plenty of room for gear. We are happy catering to your specific interests of Yellowstone whether that be the numerous wildlife and bird opportunities, the geologic wonders, the many wildflowers and plants changing through the seasons or the in-depth human and natural history.
Our expertise shines through by showing you and your party how to photographically capture the natural beauty of Yellowstone including the stories, emotions, and many layers that we struggle to convey in a photograph. No matter what kind of camera you may have (smartphone to point-and-shoot to professional DSLR) or whatever your knowledge of photography may currently be, this is the day to become the 'artist behind the lens'! Let's take the time to get to know your camera and the world of nature photography a little better as we 'paint our canvas'. From the basics of shutter speed and aperture, to creating a compelling composition, the day is all yours as this is a private tour with you and your party.
Half-day and Full-day sessions are available, and multiple days are also welcomed. Each day will begin and end in Gardiner, Montana or Mammoth Hotsprings, WY unless requested otherwise. We can then decide together what time to begin (the earlier the better!!) and where to spend our time depending on your interests, current seasonal conditions and wildlife opportunities.
Touring Wonderland
is a Yellowstone guiding company specializing in photography instruction operating under a permit from the National Park Service.
Please visit the links below for more information!
Questions and inquiries may be sent to
Info@TouringWonderland.com
.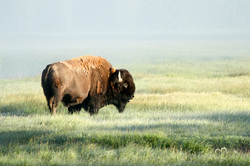 Thank you for visiting

Touring Wonderland!


---